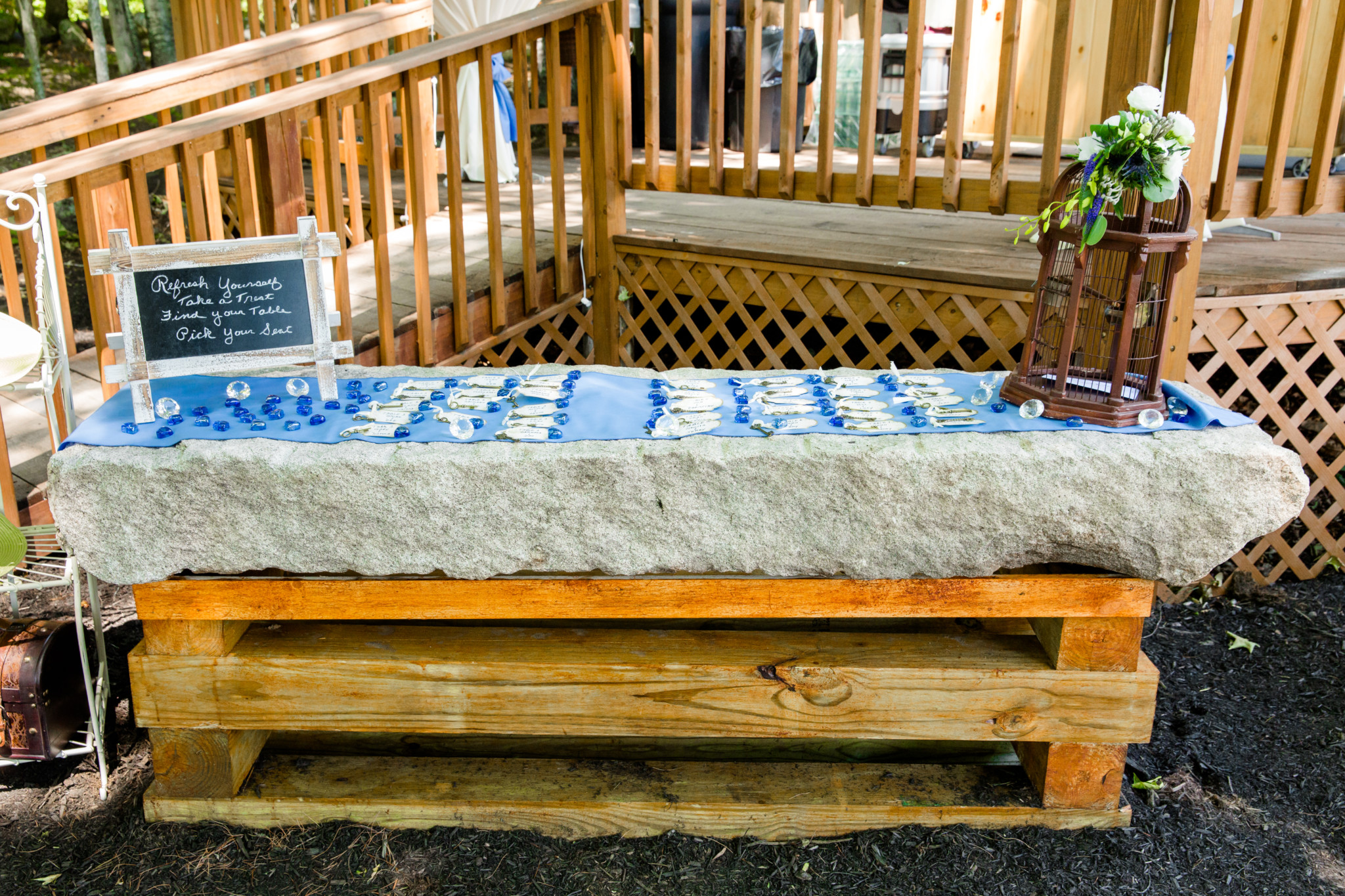 Planning a wedding is quite the ordeal! You will have so many things running through your head, and it can be far too easy to overlook some of the details. From which song to choose for your first dance to what flowers to comprise your centerpieces, you certainly won't be at a loss for decision that need to be made.
Choose Flowers to Adorn Your Wedding Cake
However, are you aware of some wedding details that you won't want to forget?
We understand that you wedding should not be lacking any special elements! That's why, here at Mountain House on Sunday River, we have gathered some wedding details that you will not want to overlook. Would you like to learn what these details are? If so, read on to discover them:
Place cards. Your place cards may be a tiny detail within your big day, but they are incredibly important! After all, your guests will need to be able to locate their seats. For yours, know that you can be unique with your creation. Consider using objects, such as skeleton keys or drink glasses, as they can also pose as wonderful wedding favors too.
Guest Book. The guest book is a vital detail within your big day, as it will allow you to remember all who attended. While you could of course choose a traditional guest book, know that you have the opportunity to get creative! Your guests can sign Jenga pieces, a unique work of art, or even a vinyl record, for a unique keepsake.
Drinks. Alcohol is a wonderful form of entertainment for a wedding reception! Everyone loves a good drink. But, do you know that you can add some personalization to your menu? Consider creating signature drinks, one for the bride and one for the groom, that are unique to you and your big day. Not only will your guests get a tasty drink, but only one that can be discovered at your wedding.
How to Avoid Rowdy Wedding Guests
The little details will be what creates your big day to stand out from the rest! These are just a few that you won't want to overlook. In addition, if you would like to view a Newry, Maine wedding venue, please contact us here at Mountain House on Sunday River. We look forward to hosting your Newry wedding.
Photo Credit: Lexi Lowell Photography