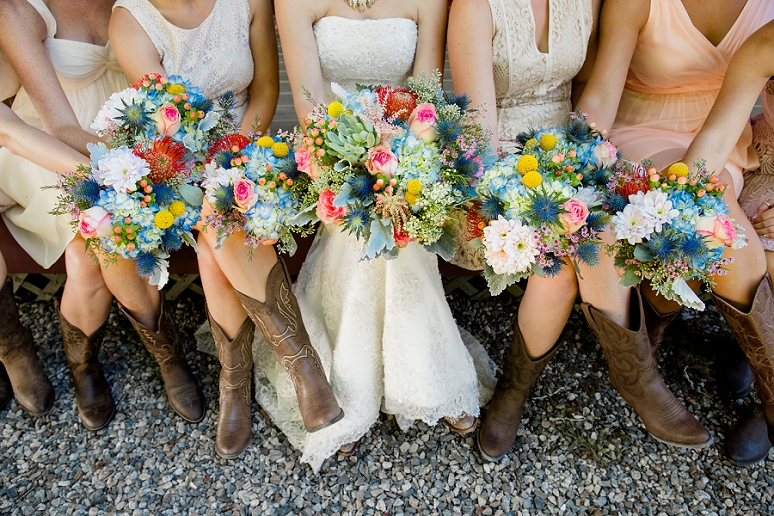 As the bride, you will be walking down the aisle holding a magnificent bouquet. Every bloom will be flawless and complement your attire. But, don't forget about your girls. They are working hard to ensure that you, their best friend, has an unforgettable wedding day. They deserve a unique bouquet to walk down the aisle with too.
Creative Centerpiece Ideas for Your Big Day
Creating a unique bouquet for your girls can be fun! But, in order to do so, you must be inspired.
We believe that it's important to honor those who make your big day special! That's why, here at Mountain House on Sunday River, we have put together a few unique bouquet ideas for your bridesmaids. Keep reading to fuel your creativity:
Catching Dreams. Are you a fan of the ornate dream catchers? They weed out the bad in your dreams, just as your bridesmaids help weed out the bad in your life, and your wedding day. They can walk down the aisle with elaborate and stunning dream catchers, rather than the traditional bouquets.
Those Geometric Shapes. Geometric orbs and prisms are huge in the wedding world right now. You can even incorporate them into your own big day, by having your girls walk down the aisle with them. You can adorn them with blooms to create a lovely flora effect, or even candles if you wish to illuminate your evening wedding.
Not A Bouquet, But A Hoop. Bouquets are expected on your big day. But, you can switch things up with a floral hoop. Gorgeous blooms and greenery forming a hoop will certainly have your bridesmaids looking unique.
Answers to Your Common Wedding Invitation Questions
If you enjoy thinking outside the box, these bouquet alternatives can inspire your own unique flare. Here at Mountain House on Sunday River, as a Newry, Maine wedding venue, we can assist you in creating the perfect setting to tie the knot. Contact us today to begin creating your wedding at our wedding venue in Newry.
Photo Credit: Lexi & Matt Photography