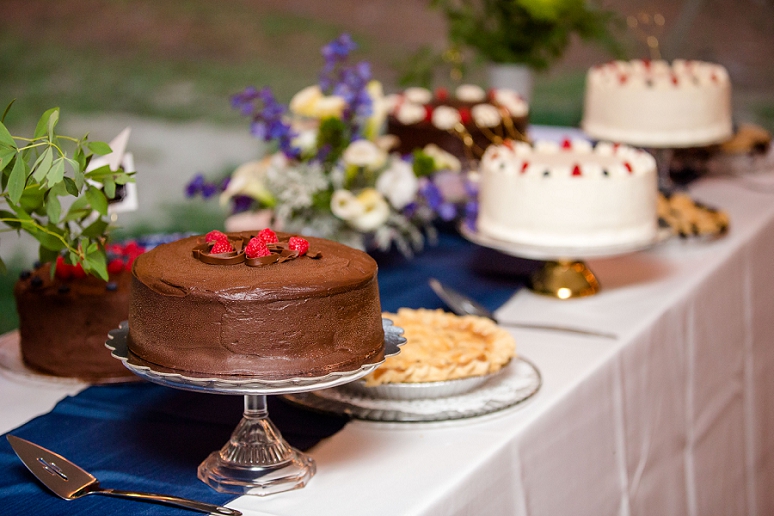 There are so many delicious foods that you can present at your wedding. Your guests will come in anticipation of a tasty meal, so you should certainly put a great deal of consideration into what you serve.
Unique Ways to Customize Your Wedding
In addition to your meal, you should consider creating some delectable food bars. Food bars will allow your guests the opportunity to indulge in some delicious food whenever they are hungry.
Every wedding should have scrumptious food! That's why, here at Mountain House on Sunday River, we have gathered some unique food bar ideas that you can utilize for your own wedding. To discover what these food bars are, be sure to continue reading:
Baked Potato Bar. Who couldn't love a warm and buttery baked potato? Provide an array of potatoes all ready to be dressed up, along with a multitude of toppings, and let your guests get creative. Cheese, sour cream, bacon, onions…the opportunities are truly endless as to what you can present to top your potatoes within your bar.
Dessert Bar. In addition to your wedding cake, or as an alternative, you can choose to showcase a dessert bar at your wedding. Go all out with cupcakes, cookies, candy, and even pie. Or, consider presenting ice cream with various toppings. Your guests will certainly appreciate this sweet treat.
Coastal Bar. If you are having a nautical themed wedding, consider comprising your food bar with coastal goodies. Items to consider serving are lobster, crab, shrimp, and oysters. Hot or cold, garlic butter or cocktail sauce…what's not to love?!
Ways to Create a Glamorous Wedding
With a food bar, you can uniquely present tasty menu items at your wedding reception. These are just a few to inspire you. If you are all set to book your Newry, Maine wedding venue, please contact us here at Mountain House on Sunday River. We would be grateful with the opportunity to be your wedding venue in Newry.
Photo Credit: Lexi Lowell Photography