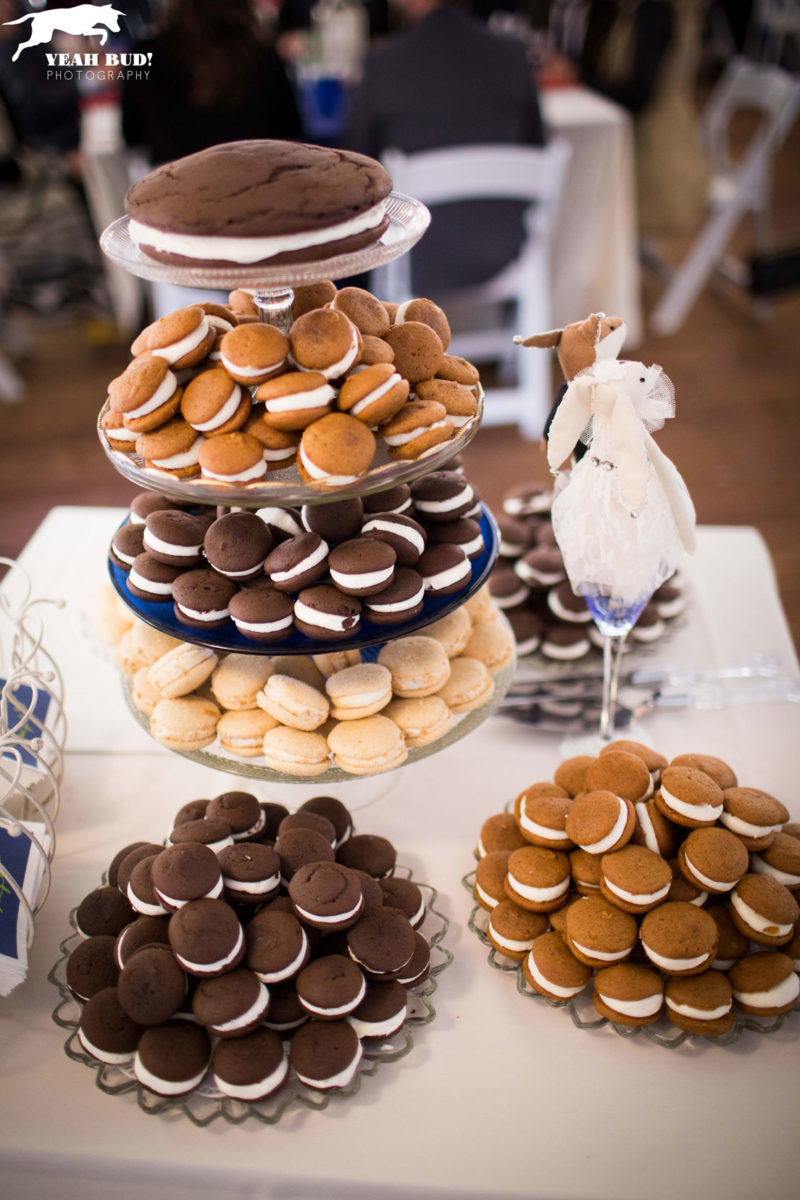 Wedding cakes are of course delicious! Who could resist towers of tiers comprised of delectable flavors, scrumptious fillings, and stunning décor?! Within a wedding, there is no doubt that the cake is well-looked forward to by each and every guest.
However, if you and your partner are not huge fans of cake, don't settle! There are actually many other delicious options that you can present within your big day.
Are you aware of some unique wedding cake alternatives? If not, you are in luck! Mountain House on Sunday River has gathered some of the top ones to help inspire your big day. If you are curious to learn what these alternatives are, be sure to continue reading:
Doughnuts. Everyone loves a good doughnut! The best part about these round goodies is that they can be presented in an array of flavors and fillings, to provide your guests with a great variety. Also, they can be stacked among one another, to create the tiered look of a wedding cake. From chocolate to fruit filled, you can get creative with the development of yours, and your guests will certainly be pleased!
Dessert bar. For those couples who have a big sweet tooth, why not offer an array of tasty treats within a dessert bar?! Consider choosing candy, macaroons, cookies, cupcakes…the options are truly endless. Provide bags for your guests so that they can fill up on all of your tasty treats to take home with them, which poses as a delicious wedding favor.
Croquembouche. For a more elegant alternative, consider the stunning French croquembouche. Resembling a wedding cake, you can stack yours to represent tiers of sugary goodness. Created to showcase nothing but great flavor, you and your guests can discover such deliciousness within these cream filled pastries. Also, you can get creative with the flavors of your fillings, such as vanilla, chocolate, and fruit creams. Stacked together with caramel, this will certainly be a wonderful treat for your guests.
Every wedding should be filled with tasty treats, to satisfy your guest's sugar cravings. These are just a few sweet alternatives that you can incorporate within your big day. If you are ready to begin planning your wedding venue in Newry, Maine, be sure to get in touch with us here at Mountain House on Sunday River today. We are ready to develop your Newry wedding.
Photo Credit: Yeah Bud! Photography