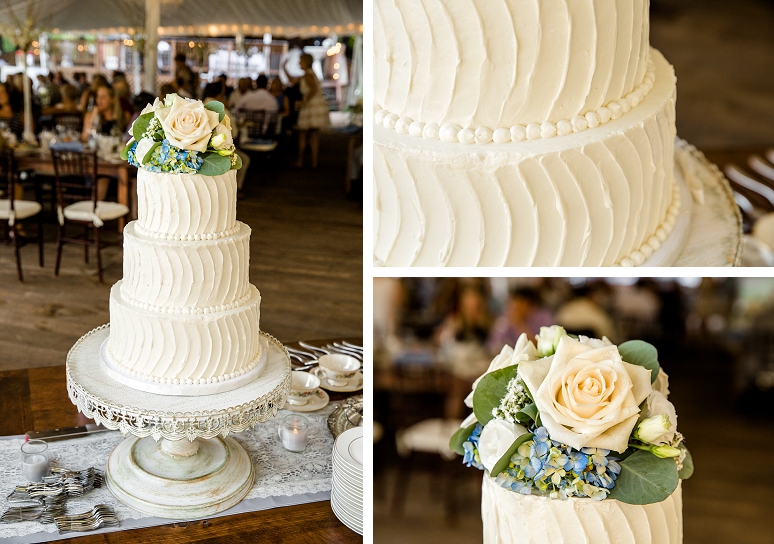 How could you not love a delicious wedding cake? Each element is scrumptious, from the cake flavor and filling, all the way down to the fluffy frosting. However, while the inside may be tasty, the outside needs to be stunning, as it will be the first glimpse your guests will get of your big day sweet treat.
Follow Mountain House on Sunday River on Instagram
While plastic figurines have been adorning wedding cakes for years, know that you can take a more fresh approach.
We believe that each element of your wedding should be stunning! That's why, here at Mountain House on Sunday River, we have gathered some ways in which you can adorn your wedding cake with beautiful flowers. If you would like to learn what these ways are, be sure to continue reading for some great insight:
Make a statement. So many details can create your wedding cake décor. However, you can make quite the statement if you choose to utilize fresh flowers in an intricate way on your cake. Consider a downward spiral of flowers. Or, a mixture of fresh blooms surrounding the base of each tier. The Color and beauty of the blooms will create quite the "wow" factor.
Top your cake. We've all seen those cake toppers of a bride and groom standing, perfectly posed, on top of a wedding cake. However, why opt for plastic when you can have beautiful, fresh blooms? Consider abundant flowers, such as hydrangeas, for a powerful appeal. Or, for a rustic wedding, sunflowers would be an ideal option.
Simple beauty. If you enjoy the simplicity of life, you may be seeking a more delicate appearing wedding cake. If so, you can choose to place just a couple blooms among your cake, adding a lovely pop of color with a dash of beauty. Naked wedding cakes are a prime choose for this style, and ranunculus or peonies would be the perfect accent.
View Heather & Brendan's Wedding at Mountain House on Sunday River
Your wedding guests will certainly be looking forward to your wedding cake! With these tips, you can showcase beauty that will draw in the eyes of each guest. Are you ready to hire your Newry wedding venue? If so, please visit us here at Mountain House on Sunday River. Our Newry, Maine wedding venue is ready to host your big day.
Photo Credit: Lexi Lowell Photography