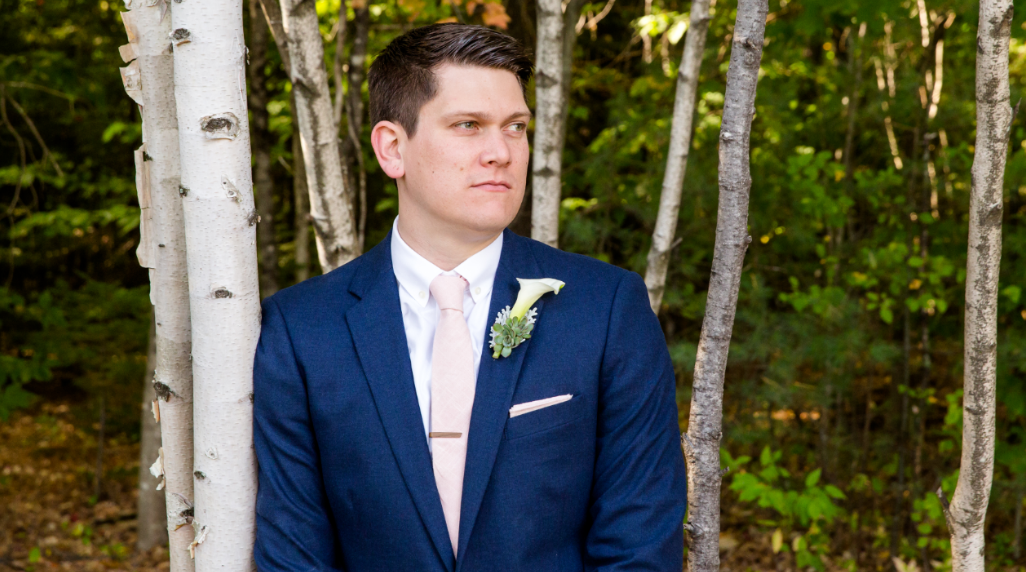 Wedding rings are gorgeous! They are not only beautiful in appearance, but in symbolization as well. The round circle represents the never-ending love that you and your partner will vow to each other, so they should certainly be chosen with a great deal of consideration, as you will wear them for the rest of your lives.
While the focus of wedding rings is mainly on the bride's, it is easy to forget that the groom deserves a lovely ring as well.
Here at Mountain House on Sunday River, we love weddings! And being able to provide inspiration for couples planning theirs. That's why we have gathered some tips to assist you in choosing a ring for the groom. If you are interested in learning more, be sure to continue reading:
Titanium. If you are seeking a light-weight, bold ring, titanium is certainly a great choice! Sporting a masculine appearance in usually a grayish white color, you can find an array of finishes and designs within this lovely choice. Titanium will certainly create a show stopping appeal among your groom's finger.
Gold. As a top choice for wedding rings for decades, gold still packs a powerful punch. One favorite aspect among couples about gold is the fact that it comes with an array of options, such as white, rose, and yellow. You can never go wrong when it comes to gold!
Platinum. When it comes to metals, you will want something precious! And platinum is just that. Representing a rare longevity, platinum is superior in the ring world. Comprised of a pure metal with a white finish, it is known as the "Eternal Metal", acting as a great choice for adorning your groom.
Tungsten. If you are wanting to choose an alternative metal for your groom's wedding ring, tungsten is a top choice. Tungsten is incredibly durable, and is said to be incredibly scratch resistant. Retaining its finish indefinitely, tungsten will always be a gorgeous choice.
When it comes to your wedding, love is truly what is most important. However, a gorgeous ring to symbolize your marriage is never a band thing! Here at Mountain House on Sunday River, we would be honored with the opportunity to host your big day. If you are still seeking a Newry, Maine wedding venue, be sure to contact us today.
Photo Credit: Lexi Lowell Photography