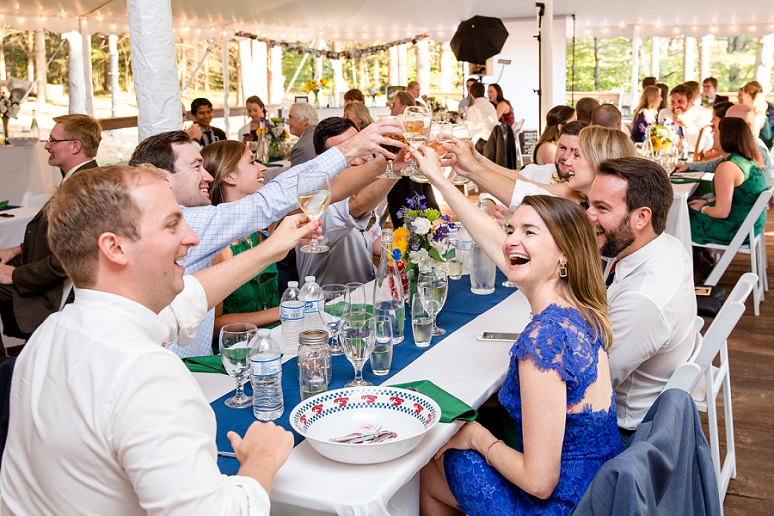 With many guests attending your wedding, it may seem more like a party than an intimate event. You will have so many guests who you would like to personally spend time with throughout the day, and a large setting may take away from the intimate feeling that you would like to reflect.
However, there are some ways that you can transform your wedding to be more personal for not only you and your partner, but your guests too.
We love being able to inspire and host beautiful weddings! That's why, here at Mountain House on Sunday River, we have gathered some tips to assist you in turning your big wedding into an intimate affair. If you are interested in discovering some inspiration, be sure to continue reading:
Save some space. No matter how much space you are working with within your venue, you can create a more intimate setting by arranging your seating to be more close knit than spread out. Of course you will still want an ample amount of space for your guests to move around comfortably, but the placement of your tables can play a key role in making your guests feel closer to one another, and overall setting a more intimate ambience.
Family-style. While you can position your tables close to one another, you can take it a step further and create a family-style table setting. Line up all of your tables so that they create long tables that all of your guests can join together at. You can also place your food in serving dishes that guests can pass to one another, allowing you to really creating a feeling of home.
When it comes to creating the right atmosphere for your wedding, lighting is key! Choose soft and romantic lights to set a more intimate ambience within your space. Uplighting and lanterns are ideal, while spotlights and bright lights should be avoided.
Feeling as though you are celebrating your wedding personally, with all of your guests, is certainly ideal. If you are still searching for a Newry wedding venue, be sure to contact us today, as Mountain House on Sunday River is ready to host your Maine wedding.
Photo Credit: Lexi Lowell Photography