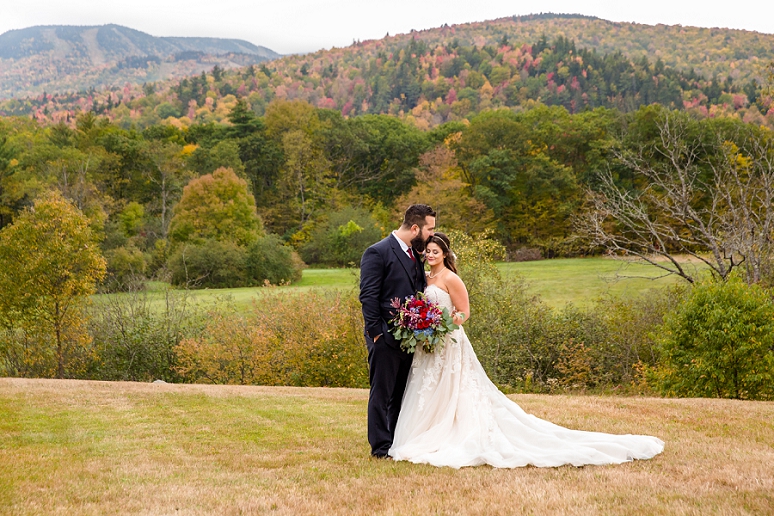 Walking down the aisle with the sun shining down upon you, reciting your vows under the beautiful blue sky; doesn't this sound lovely? If so, you may want to host a daytime wedding. Tying the knot with plenty of time in the day can be a wonderful choice.
Unique Bouquet for Your Bridesmaids
However, if you are planning a daytime wedding, you may need a little bit of inspiration.
Here at Mountain House on Sunday River, we have an abundant supply of beautiful land that can be truly appreciated within the daylight hours. That's why we have put together a few tips for planning your own daytime wedding. Keep reading to learn how you can make the most out of your big day:
Dance The…Day Away? Dancing the night away at a wedding is an enjoyable celebration. But, many couples who plan a daytime wedding start to question if dancing would be a good idea. The answer is yes! No matter what time of the day it is, your guests will enjoy the opportunity to dance. Consider having your reception in a barn or tent with the lights dimmed to create a "night time" atmosphere.
A Formal Wedding? If you are worried that hosting a daytime wedding would force you to give up your formal style, you don't need to fret. Ultimately, this will be your wedding day and you can feature whichever formality makes your bridal heart happy. No one said that a black-tie affair must only happen at night.
All the Free Time. With a daytime wedding, your celebration will end with plenty of time to enjoy your evening. But, what should you do after your wedding has come to an end? This is the perfect opportunity for you and your partner to bond and enjoy time as newlyweds. Go out, indulge in a spa evening, a movie, or an intimate dinner together. The possibilities are endless!
Creative Centerpiece Ideas for Your Big Day
A daytime wedding is a wonderful choice! These tips can assist you with planning yours. Here at Mountain House on Sunday River, as a wedding venue in Newry, Maine, we can assist you in creating your dream wedding. Contact us today to book your Newry wedding venue.
Photo Credit: Lexi & Matt Photography