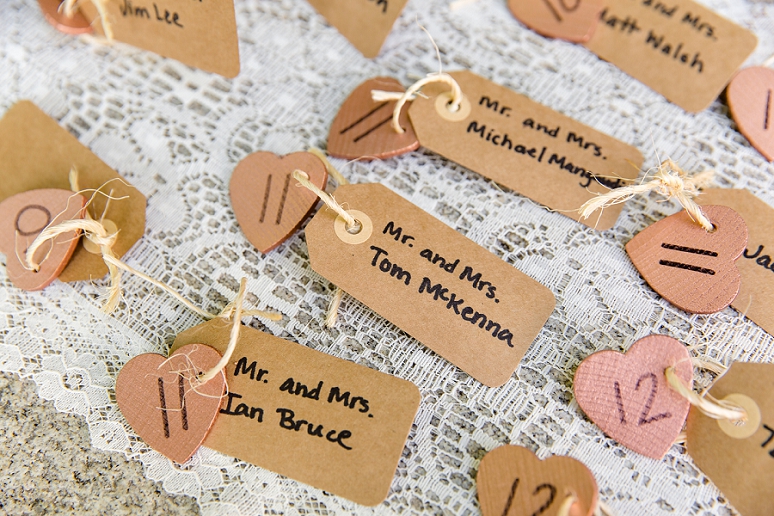 You and your partner have worked tirelessly on your wedding seating chart. Every guest has been paired at a table with the ideal table partners. However, with a seating chart comes the need for escort cards.
Answers to Your Wedding Menu Questions
You can display your escort cards in a unique way that will have guests excited to find their seats.
Here at Mountain House on Sunday River, we believe that a seating chart can do wonders for a wedding. That's why we have put together some wedding escort card ideas for your own big day. To discover some great inspiration, be sure to continue reading:
Photos. If you want each escort card to be completely unique, a photo card is the perfect way to go. Find your favorite photo with each guest, and write their seating placement on the back. You can display each photo and allow your guests to find theirs. For a uniform look, consider having all photos in color or all in black and white.
Tiles. Tiles work together to form a complete look, just as your wedding seats will form together to create a seating chart for your reception. You can use tiles as a colorful and unique way to display your escort cards. Choose tiles that represent your theme and color scheme to complement your wedding décor.
Rustic. You can complement your rustic setting with natural wood escort cards. Not only will they bring a little extra earthiness to your big day decor, but they will be a breath of fresh air from the classic paper escort cards.
Wedding Dress Trends to Inspire Your Choice
Your wedding deserves to feature completely unique details! These are just a few escort card ideas to inspire you. Here at Mountain House on Sunday River, as a wedding venue in Newry with breathtaking views, we can assist you in creating the perfect setting for your own special day. To book your Newry, Maine wedding venue, please feel free to contact us today.
Photo Credit: Lexi Lowell Photography