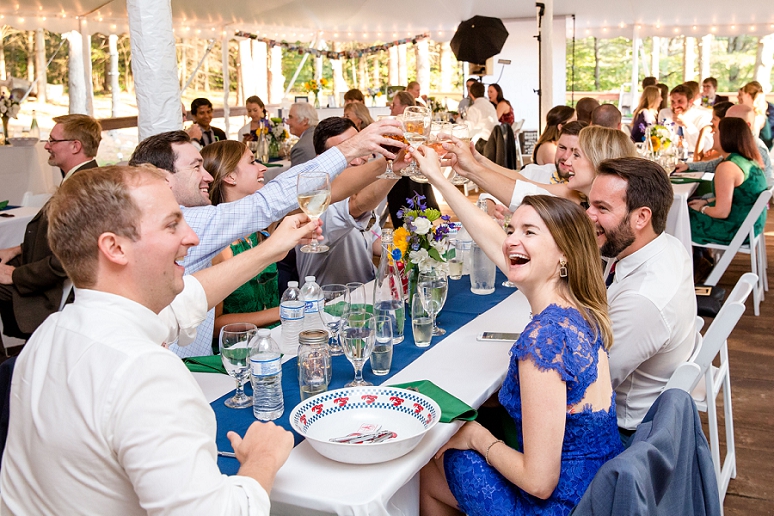 Knowing an abundance of people is great! However, if you are seeking a smaller, more intimate wedding, you may not be wanting to invite every person that you have ever encountered. From family to friends and even coworkers, you guest list has the potential to grow before your eyes.
With such a large list of potential people to invite, you may be wondering ways in which you can cut your guest list down.
Here at Mountain House on Sunday River, we believe that you should only invite who you would like to your wedding. That's why we have gathered some tips to assist you in cutting your guest list. Would you like to learn what these tips are? If so, continue reading to discover them:
Consider adults only. So many people have children, which is wonderful! However, each child attending your wedding is an additional guest. You can cut your guest list back quite a bit if you consider an adult-only wedding. In addition, this gives the parents a night out without the kids that they can thoroughly enjoy, so it's a win-win.
Consider plus ones. Most often, guests are allowed to bring a guest along with them to a wedding. However, to cut back your guest list, you can limit your plus ones. From being strict with only one plus one to not allowing any at all, the decision is ultimately yours.
Consider your list. As you develop your wedding guest list, form two lists. Comprise list "A" of those people who must attending your wedding, such as your closest friends and family members. Then, for list "B", write down any exclusions that you feel necessary, and have you partner do the same. After you have finished, compare your lists, to ensure that you are both on the same page.
With your wedding being your special day, you should only have a guest list that pleases you. These are just a few tips to assist you in creating yours. If you are ready to book your Newry, Maine wedding venue, please contact us here at Mountain House on Sunday River. We are all set to be your wedding venue in Newry.
Photo Credit: Lexi Lowell Photography