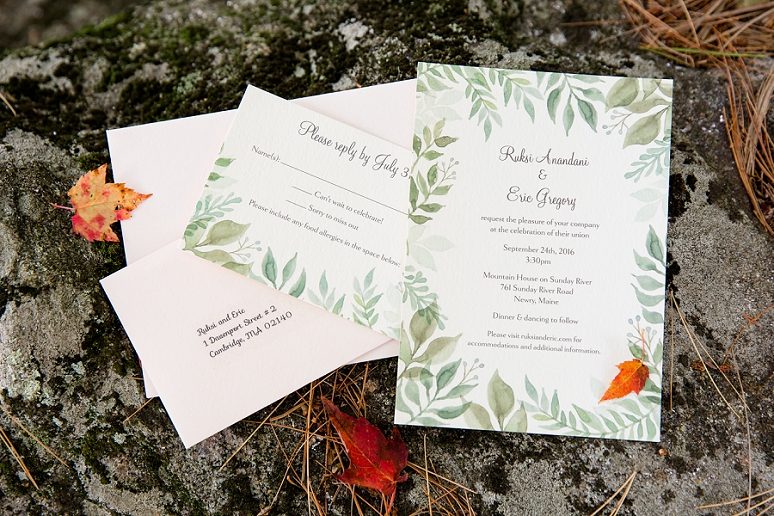 Designing your wedding invitations can be tricky! There are so many important wedding details that your guests will need to know, and so little room on the paper. From what you want to include to what must be included, you may have a few unanswered questions about the creation of yours.
Tips for Planning a Wedding That Represents You
It's completely understandable to feel lost when developing your wedding invitations, as you likely haven't experienced planning a wedding before.
We enjoy helping couples plan their wedding with ease! That's why, here at Mountain House on Sunday River, we have put together the answers to your common wedding invitation questions. Keep reading to make designing your wedding invitations a little easier:
Give Your Guests Enough Time To RSVP. One of the main uses of a wedding invitation is to allow your guests to RSVP. This will give you a head count for your nuptials and give you an idea of what to expect. Generally, you should give your guests four weeks after your mailing date to RSVP. Also, your "Save the Date" cards, should be sent four months prior to your wedding day.
Registry Information. Although you may want to give your guests all the information on your invitation, it is still considered in poor taste to include your registry information among it. Instead, your registry information should be highlighted on its own insert accompanying your invitation.
Plus-Ones. You will likely be inviting many people to your wedding. While some may be couples, others will be single. These guests may want someone to accompany them to your wedding festivities. So, who gets a plus-one option? Tradition calls for you to extend a plus-one option to any of your guests that are in a serious relationship or married. Overall, it's your choice, as it is your wedding.
Escort Card Ideas for Your Wedding
Your wedding invitations are a key part to planning your big day, and these tips can help you create flawless invites. Here at Mountain House on Sunday River, as a wedding venue in Newry, Maine, we can assist you in creating the perfect setting to host your nuptials. Contact us today to book your Newry wedding venue.
Photo Credit: Lexi & Matt Photography