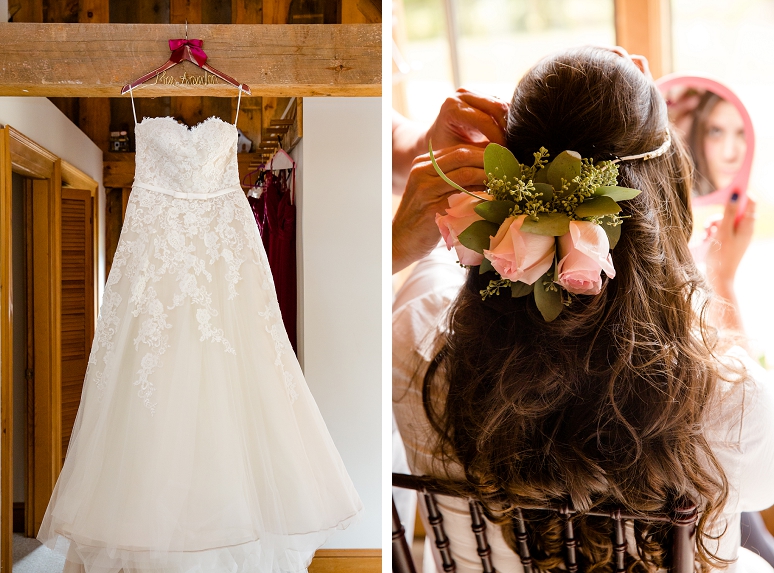 A wedding dress is the most beautiful adornment for a bride! With many styles to choose from, you certainly won't be lacking any flair for your walk down the aisle. From slim silhouettes to elegant ballgowns, you will have an array of options to choose from.
Don't Make These Mistakes the Morning of Your Wedding Day
However, are you aware of the current wedding dress trends that have made their debut?
Every bride deserves to radiate beauty for her walk down the aisle! That's why, here at Mountain House on Sunday River, we have gathered some of the current wedding dress trends to inspire your choice. Would you like to learn what they are? If so, be sure to continue reading:
Capes. Are you more of an edgy bride? If so, consider utilizing a cape for your walk down the aisle. Capes are a unique alternative to the traditional veil or train, having you promoting an unexpected look on such a special day.
Deep V Neckline. For those brides who wish to represent a more seductive appearance, consider a dress that highlights a deep v neckline. This sensual style will elongate your upper body, presenting a slimmer frame. This is the perfect way to evoke some drama for your grand debut down the aisle.
Feathers. You can add some glam to your bridal style by choosing a wedding dress that showcases feathers. Its weightless texture will have you flaunting abundance without any heavy fabric, making it a sophisticated adornment for your big day.
Crop Top. Who says a dress has to be one piece? Instead, choose a crop top to highlight your whimsical side. This is an especially ideal style for boho brides or those who feel as though they are one with nature. Let your natural beauty shine for your spring or summer wedding with a crop top gown.
Popular Wedding Trends to Incorporate into Your Big Day
Your wedding dress will allow you to represent your personality. These are just a few of the current wedding dress trends to inspire your choice. Here at Mountain House on Sunday River, we would cherish the opportunity to be your Newry wedding venue. Please contact us today to set up your personal tour of our wedding venue in Newry, Maine.
Photo Credit: Lexi Lowell Photography