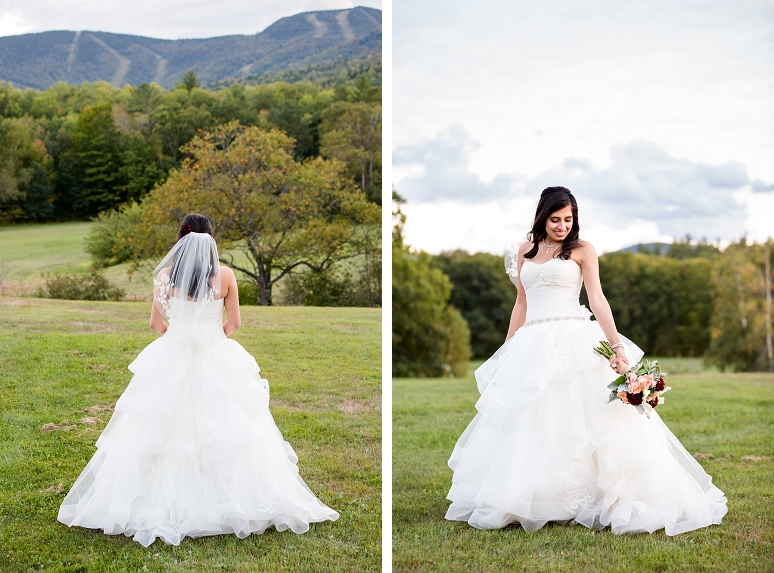 Your wedding dress will be such a powerful element of your ensemble as a bride! However, it won't adorn you all alone. Beautiful shoes and lovely accessories will be among some of the details that will accompany your gown. But, let's not forget one of the most important elements, your veil!
Ways to Present Your Wedding Favors Among Your Tables
With so many veils to choose from, you may be wondering which style would best complement your wedding dress.
Here at Mountain House on Sunday River, we believe that every bride should be confident in her attire. That's why we have gathered some tips to assist you with choosing a veil for your own wedding dress. To discover what these inspiring tips are, be sure to continue reading:
Bird Cage Veil. Have you chosen a short and sassy gown? If so, consider a sweet and simple veil. The bird cage veil would be an ideal choice for those brides who wish to sport a little vintage flair, or just prefer a veil that would be an added lovely touch.
Blusher Veil. Measuring about 30" in length, a blusher veil is a delicate way to add a little extra oomph to your bridal ensemble without be overpowering. Falling over the top of the face and ending near the top of the gown, a blusher veil is perfect for dresses that showcase a lot of detail or a lovely bodice, as it won't cover up any of the visually pleasing elements.
Fingertip Veil. If you are seeking a veil that will be a more prominent feature within your bridal ensemble, consider a fingertip veil. Measuring about 40" in length, this lovely style will reach to about your fingertips. Pairing well with a gown that showcases detail, you can choose your veil to complement the appearance of your dress. Or, choose a sheer veil, so that your dress will still be visible through it.
How to Get the Wedding Gifts That You Actually Want
With the right veil, your dress will be beautifully complemented. These are just a few options that are available to you. If you are prepared to book your Newry, Maine wedding venue, please visit us here at Mountain House on Sunday River. We look forward to being your wedding venue in Newry.
Photo Credit: Lexi Lowell Photography