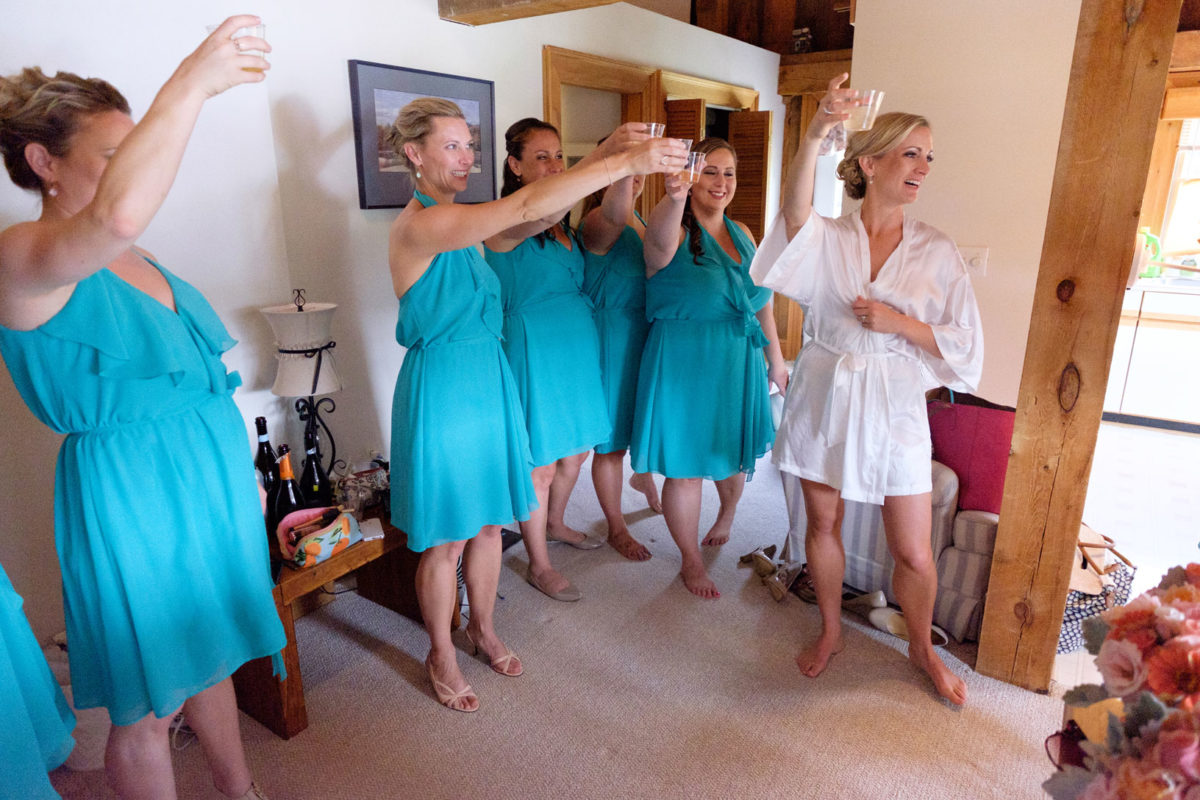 Your wedding day is a big day, not only for you, but for your bridesmaids too! You will have several ladies who will be taking part in hair and make-up appointments, as well as ensuring that you are all set to walk down the aisle.
View Our Wedding Planning Tips
With such a long day ahead of you and your ladies, surely you will work up quite the appetite!
We understand that in order to feel great on your wedding day, you must eat! That's why, here at Mountain House on Sunday River, we have gathered some options that you should consider feeding to your bridal party. If you are interested in learning what these options are, be sure to continue reading for some great ideas:
Go green. Avocado is such a healthy way to provide some energy and nutrients to your bridesmaids. Consider a lovely breakfast, avocado on toast, as a way to amp you all up for your big day. If your ladies are not fans of avocado, a scrumptious salad filled with arugula or kale, chicken, and hard-boiled eggs, would be an ideal alternative.
Fruits and vegetables. You can't go wrong if you choose to feed your bridal party fruits and vegetables! Not only will they assist in providing hydration, but they can be quite filling as well. Opt for watermelon, strawberries, and oranges. In addition, broccoli, carrots, and celery would be wonderful options for trays.
Protein. To avoid stomachs growling on the big day, protein is needed! Baked chicken or salmon would be a light and healthy choice, providing you with an ample amount of energy to keep you going through the day.
Book Mountain House on Sunday River
The right food will have you and your ladies feeling prepared for such a festive occasion. These are just a few options of foods available to you. If you are still on the hunt for a Newry, Maine wedding venue, please get in touch with us here at Mountain House on Sunday River. We look forward to the opportunity to be your Newry wedding venue.